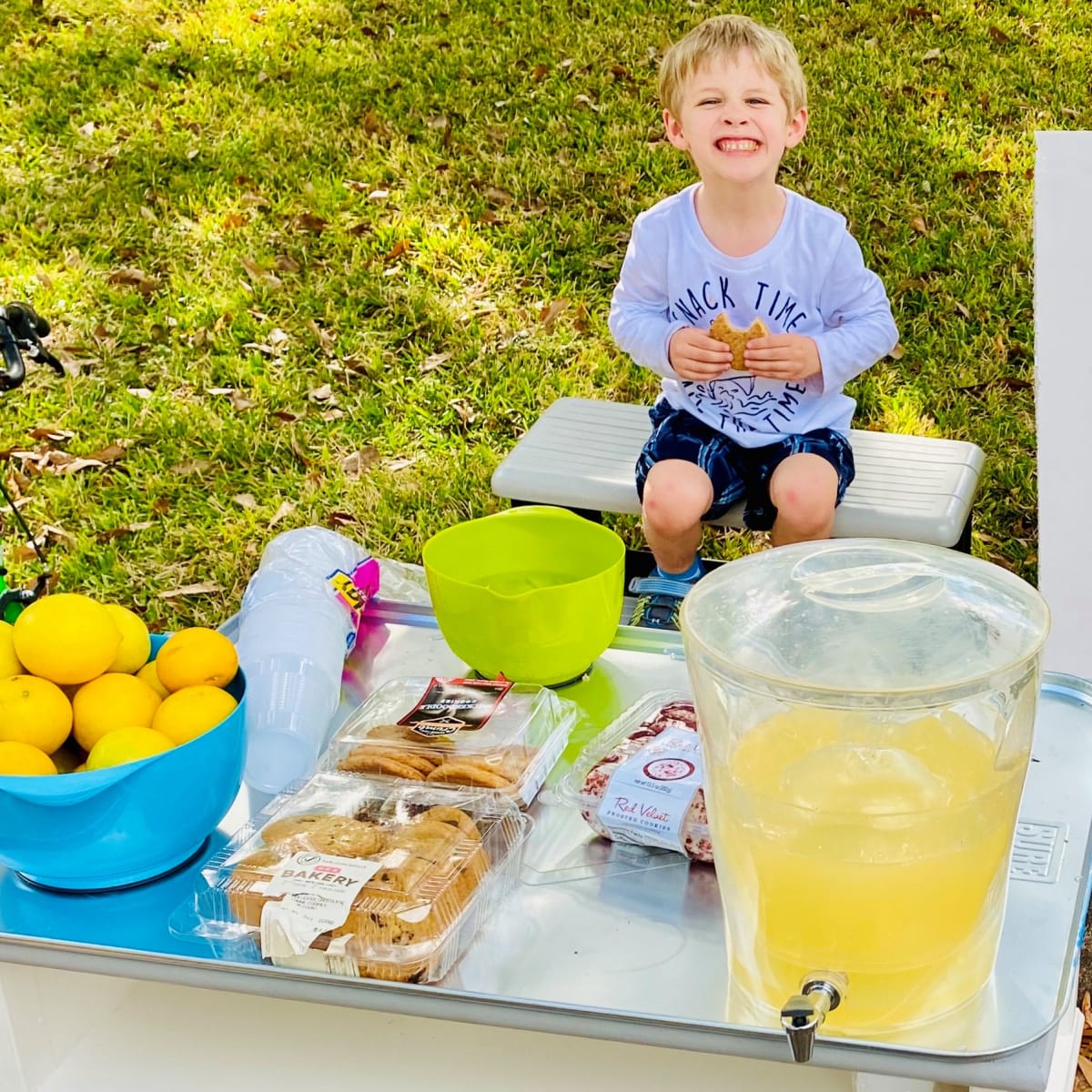 Alexander Jackson, a Kindergarten student at Pine Shadows Elementary, is learning the importance of giving at an early age.
A lemon tree full of fruit inspired Alexander to set up a lemonade stand curbside at their home. When asked what he wanted to do with the money earned from selling refreshing drinks for $1 to neighbors in the Spring Shadows area, Alexander unselfishly said he wanted to buy a present for someone else.
He and his mom, Charlotte Jackson, found out teachers at Pine Shadows needed crayons, so that became their goal.
Enough money was raised selling lemonade to purchase almost 1,000 crayons for the school plus a little extra to get a classroom care package for his teacher.
When told he was giving that many crayons to the school, Alexander jumped up and down with joy, repeatedly saying, "A THOW-sand crayons!"
"During these crazy COVID times, some supplies ordered by the Fine Arts department have been backordered," said art teacher Pam Stone.
"Alexander's unselfish donation was used to ensure our virtual students, as well as in-person learners, have access to the same supplies. We are inspired that, even at an early age, our PSE Explorer has learned the importance of giving to others without expecting anything in return."
The Pine Shadows and Spring Branch ISD families are proud of how Alexander already exemplifies the district's Core Value of Collective Greatness, which asserts: "We, as a community, leverage our individual strengths to reach challenging goals."
"Thank you for this little extra attention to what he achieved," said his mom. "It will cement the spirit of generosity we all want to see in our kids."
Submitted by Becky Wuerth, SBISD Communications
becky.wuerth@springbranchisd.com