Welcome to Spring Shadows Civic Association!
Spring Shadows is a thriving community in west Harris County that boasts mature tree lines, a variety of home styles, 24 hour dedicated security, and zoning to schools in acclaimed Spring Branch ISD.
Houston's major employment centers and premier shopping and entertainment destinations are within easy reach thanks to quick access to Interstate 10, Beltway 8, and Highway 290. Located just nine miles east of Houston's Energy Corridor and 14 miles west of downtown, Spring Shadows residents spend less time commuting and more time at home. Both the booming Memorial City area and Houston's Citycentre are less than five miles from this prosperous family community.
Neighborhood News
Read all about the current events and news in your community.
THE SCHOOL ZONE: NEWS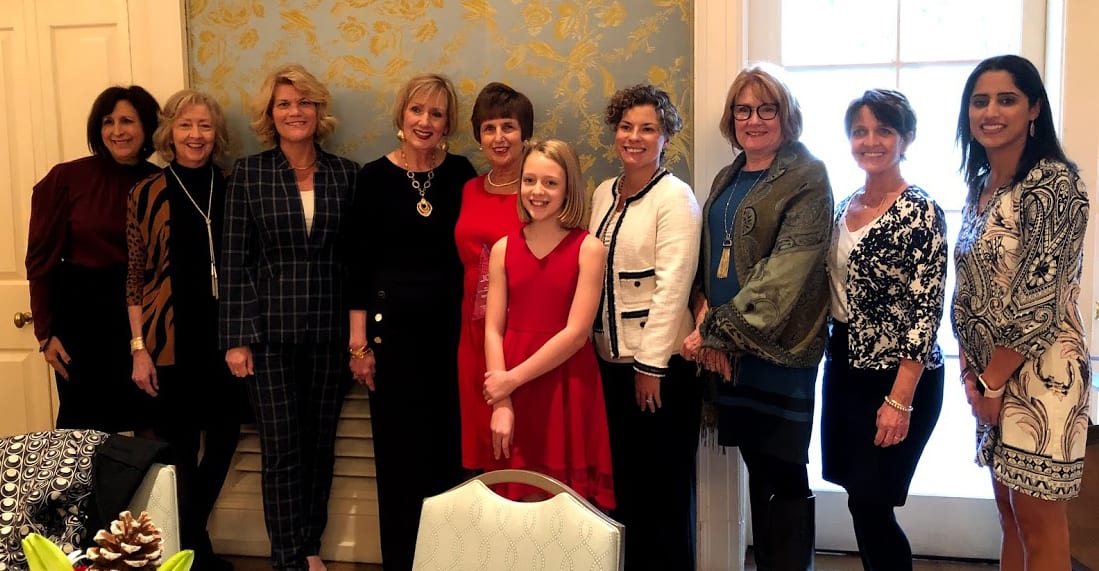 Pine Shadows Counselor, Judy Birdsong, was one of three area educators awarded the 2019 Walter Kase Educator Excellence Awards.
Sponsored by the Southwest Regional Office of the Anti-Defamation League (ADL), the award annually pays tribute to educators who go above and beyond in supporting the organization's No Place for Hate® campaign that aims to create school atmospheres of inclusion, respect, and appreciation of diversity.
Walter Kase was a Holocaust survivor who settled in the Houston area. He passed away in 2015. He shared his dramatic story with thousands of students and teachers so young people would appreciate what they have, their families, as well as to prevent history from repeating itself.
Birdsong has organized No Place for Hate® activities at three different Spring Branch ISD elementary schools in the past 16 years: Edgewood, Sherwood, and Pine Shadows, where she currently serves.
During the award luncheon, Pine Shadows fifth grader, Maya Miller, spoke about Birdsong before presenting her with an award plaque.
"She reminds us of the power of loving and respecting ourselves so we can love and respect others," said Miller.
"We want to be accepting and identify the uniqueness of Every Child," said Birdsong as she received her award.
The school's activities and climate are a constant reminder to students to be kind and caring to everyone.
During morning announcements at PSE, students are reminded, "We only say nice things at Pine Shadows. Name-calling is not allowed."
"Kids want to come to this school," said Principal Chris Winstead. "They are happy to come to this school. And they feel safe at this school."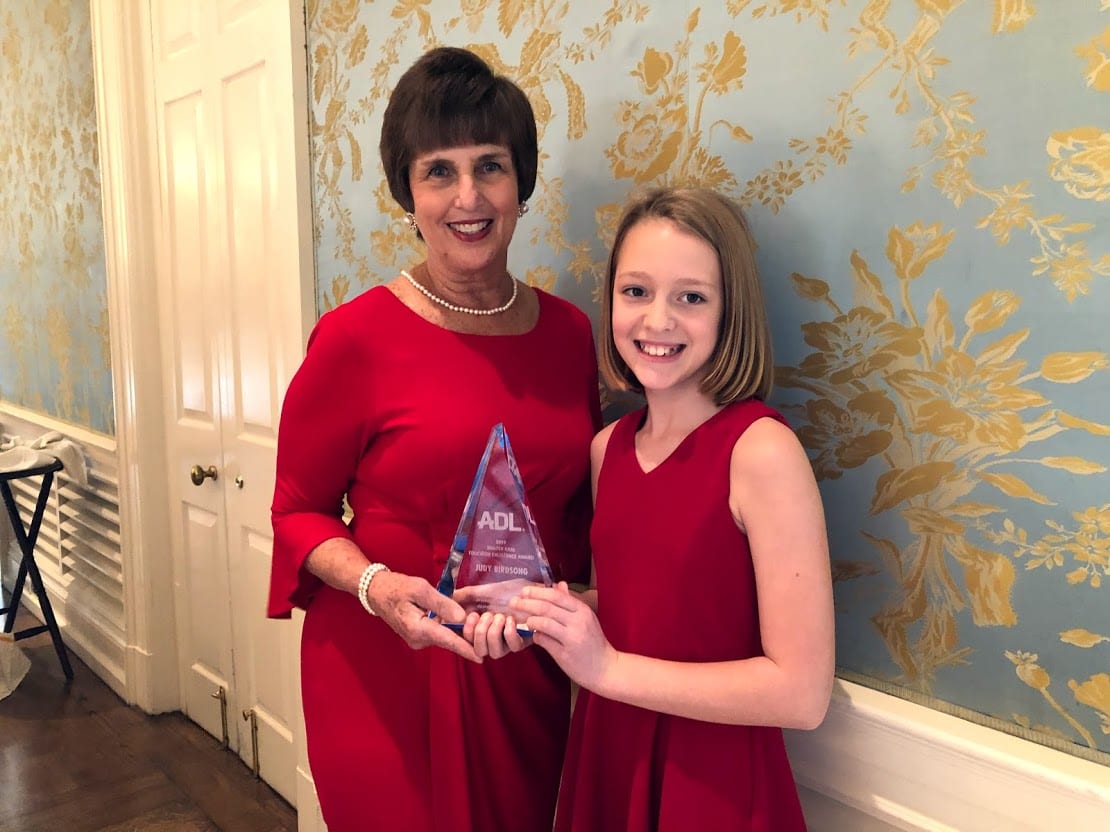 Birdsong got parents and grandparents involved with the diversity and respect campaign by inviting them to sign a No Place for Hate® pledge banner at a fall open house evening.
In the past 20 years of the Walter Kase Educator Excellence Award, SBISD has had six awardees, some of who attended this year's event in support of Birdsong. Dr. Jennifer Blaine, Ed.D., superintendent of schools, and Linda Buchman, associate superintendent of Community Relations, joined other SBISD staff in congratulating Counselor Birdsong on her distinguished ADL recognition.
Access a video about the three 2019 Walter Kase Educator Excellence winners here.